PM-9000Vet
-
Portable multi-parameter monitor
Standard parameters

:

ECG; Resp. rate; SpO2; NIBP; Temp; Pulse rate
10.4" colour TFT display with 7 waveforms
72 hour graphic and tabular trends of all parameters
Veterinary specific vital signs ranges.
Multi-mode selection for different animals
Rechargeable lead-acid battery (supplied), gives 2 hours of portable use
Sidestream

EtCO

2

with accessories, (optional extra @ £1295.00)
Was £2,295.00,
to clea
r
£1800.00.
Burtons equivalent £2395.00.
EtCO
2.
Was £1295.00,
to clea
r
£995.00.
Burtons £1295.00.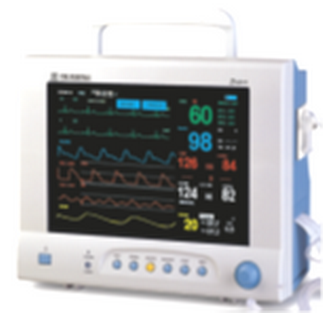 MEC-1200Vet - Portable veterinary monitor
Standard parameters:

ECG; RESP; SpO2; NIBP; TEMP; Pulse Rate
8.4" colour TFT display, with 4 waveforms
Maximum 72 hour graphic tabular trends of all parameters
Runs on mains A.C
Rechargeable lead-acid battery (supplied), gives 2 hours of portable use
Veterinary specific vital signs ranges
Was £1295,
to clear £995.
Burtons equivalent £1470.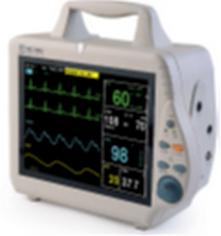 PM-60Vet - Pulse Oximeter
High resolution 2.4" colour LCD display

SpO2

& Pulse rate (18-300 BPM)

Two selectable working modes: spot check & continuous monitoring
Adjustable audible & visual alarms
Protective cover (Blue)
Combined charger & display stand
Li-ion battery, 24 hours continuous working
Was £315,
to clear £250.
Burtons Price £319.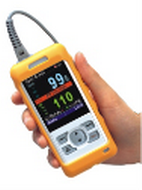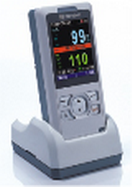 PM-50Vet - Pulse Oximeter
Compact, light for carrying and handling

Automatic standby, power-off and record management

Up to 100 patients IDs and 200 records storage

Data transfer to PC for storage or printing

Convenient AA size alkaline or rechargeable batteries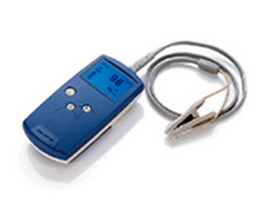 MS-220
Vet - Veterinary Weigh Scales
Professional veterinary scale

Large, easy to read display comes with a wall mounting bracket

Comes with a built in rechargeable battery

Supplied with a charging adapter and rubber mat

Range 0-150Kg x 50g steps.



Was £342
to clear
£260.
(
3 in stock).
Palco 340Vet & 5340Vet -
Monitoring Equipment
Small pulse oximeter with adjustable alarms and LED display.

Works 12 hours continuously with NiCad batteries or powered electrically via provided AC-DC adapter.

The audible pulse tone is adjustable and varies in pitch with changes in saturation readings.

Provides audio and visual monitoring of the saturation (%SpO

2

) and pulse rate (BPM).



The preset limits are maintained in memory.
Analogue output allows for information to be communicated directly to other monitoring & diagnostic equipment.
Palco 340Vet - Was
£895.00
to clear £495.00.
(4 in stock)
Palco 5340Vet - Was
£895.00
to clear £495.00.
(1 in stock)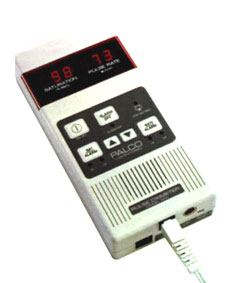 PALCO 500V - Veterinary Monitor
7 lead monitoring: l, ll, lll, aVR, aVL, aVF, V.

Pulse Oximetry with PALCO Labs Opto-plethysmographic sensors.

Temperature measurement with PALCO's Oximeter / Thermistor sensor.

2 trace wave display3 choices of wave display.

Numeric display of Pulse Rate, SpO

2

, Temperature.

Audible and Visual Alarms.

Loose Electrode Detection.

Pacemaker Detection.

ECG Recorder Port.

Synchronised Cardioversion Port.

Line Frequency Filter Option (60Hz).

Myogram Filter Option (35Hz).

Defibrillator and Electric Cutlery.



Was £1950
to clear
£495.00.
(
1
ex-demo. in stock)